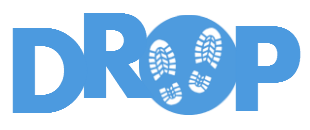 Safety Measures
Your safety is important to us, and that's why we provide a 4-Step Verification Process and a Rating system to ensure our members are well informed about others before accepting rides. Each Members is assigned a Verification Score visible on their profile page and we advise you to only engage Members with high scores and good ratings.
Please Note that although we provide all these security measures, the final decision on whether or not to accept a ride lies with you so we implore you to scrutinize members as much as possible using the systems we've provided. Also ensure that pick-up points are in public areas preferably day time.
Step 1 - Twitter Account
Members login to the Drop Network with their Twitter Accounts. Your Twitter Activity gives us some insight into your behavior and personality.
Step 2 - Email Address
Members must provide us with a valid and verifiable email address.
Step 3 - Mobile Number
We verify the mobile number of each Member on the network. With you're mobile number we can
Step 4 - Facebook Account
Members connect their Facebook accounts so we can have access to their real identity (name and picture).
Driver Verification
Drivers are verified after they submit their vehicle information (make, model, license plate number, etc). When we receive this information we perform our own checks before verifying Drivers.
Company Verification
If you work at a Company and only want to take private Drops from others that work in the same Company as you do then this feature is for you. Members can specify their company and we'll perform our own verification checks to confirm that you work there.
.