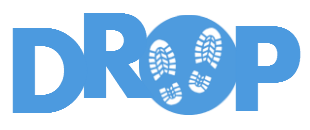 Frequently Asked Questions
Here's a compilation of some of the most common questions we get asked. Got a question or comment not covered here? Please drop us an email drop@trafficchiefng.com and we'll get back to you.
What is Ridesharing/Carpooling?
Ridesharing or Carpooling is when two or more people come together to travel in a single car. It could be because you don't have a car, or you don't feel like driving, or you're avoiding the stress of public transport.
The Drop Network helps connect Drivers with Passengers going in the same direction, and unlike Agberos we won't ask you for a loading fee! ;)
Can I trust other Members?
We take safety and security very seriously on the network. This is why each member goes through a 4-Step Verification Process and is issued a Verification Score that others can use as a guide to decide whether or not to Ride with them.
We also encourage our members to rate others they've ridden with and share their experiences to give others an idea of what to expect.
How does Pricing/Payment Work?
When Drivers offer a Ride, they indicate whether the Ride is Free or not. If the Ride isn't free then the Driver specifies a price and also states whether the price is fixed or negotiable.
Using this information, Passengers can decide whether or not to accept the offer and can contact the Driver directly for further discussion.
Payment is made in cash by Passengers to Drivers at the agreed pick-up point, usually before the trip begins.
When should I Rate a Member?
Our rating system is very important and we encourage members to rate each other after a ride. Your rating should describe your experience with the other member. This information will be helpful to other community members in deciding whether or not to accept a ride.
.